"…with goodwill doing service, as to the Lord, and not to men…" – Ephesians 6:7
Meet Our Church Staff
Rev. Stew Royce, Senior Minister
stew.royce@noelridgechristian.org

As pastor of Noelridge Christian Church, Rev. Royce provides spiritual direction and leadership to the congregation, encouraging members and attendees to explore, develop and use their God-given gifts and abilities. Rev. Royce takes a leading role in Sunday services, as well as in special services, weddings and funerals. He also provides pastoral care and counseling to those who desire guidance and encouragement. In addition, he oversees the day-to-day administrative needs of the church and provides support and direction to church committees. A native of Canada, Rev. Royce received his Master of Divinity Degree from Lexington Theological Seminary in Lexington, Kentucky, in 2004.
Cameron Sullenberger, Music Director
cameron.sullenberger@noelridgechristian.org
Cameron brings 20 years of church music experience to his role as Music Director. He directs both the Chancel Choir and Praise Team, and serves as pianist for the choirs, as well as our Sunday morning worship service. In addition, he prepares and rehearses with our Noelridge and guest musicians for special services including Easter and Christmas. Cameron collaborates closely with our Senior Minister and worship committee. A member of Noelridge, Cameron has a bachelor's degree in Piano and Voice from the University of North Texas, and a master's degree in Music Education from Vandercook College of Music.
Carma Lou Beck, Organist
carmalou.beck@noelridgechristian.org
Carma Lou is well known around Eastern Iowa for her organ expertise and her skills and technique as an organist and pianist. She continues a long-time career of teaching adult piano classes and private lessons in the community. Carma Lou has been a member of the Noelridge staff since 1997, has a Bachelor of Music Education Degree from Cornell Collge and studied at Northwestern University. A member of Noelridge, we're delighted to have her as our Sunday worship organist. In addition to offering worship and special music to enhance a spirit-filled worship service, Carma Lou is a member of our wedding and funeral coordination team.
James Pruitt, Assistant to the Music Director
J.R. grew up in Noelridge Christian Church and has been a member of the Praise Team since 2007. He uses his training from Music Director Cameron Sullenberger to serve as our substitute leader of the Praise Team, selecting the worship and special music offerings, as well as serving as piano accompanist for the service. J.R. is a graduate from the University of Iowa.
Jen Olsen, Administrative Assistant 
Jen is our point person for all communications internally and externally, using print, online and new media tools to effectively communicate messages to the targeted audiences. In addition, she assists our senior minister, supervises our office volunteers and is the first contact for scheduling a wedding at Noelridge.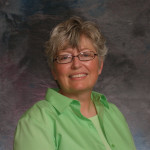 Jealee Weber, Custodian
Jealee has given great attention to the care of our facility since 1998. A friend to many at Noelridge, Jealee also assists in set-up accomodations for weddings, funerals and other special events.