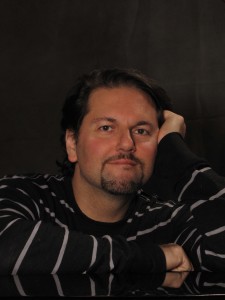 Cameron Sullenberger, Music Director, Noelridge Christian Church
Hello Noelridge Family,
I'm happy to start another fall with the choir and all the schedules that follow. Whatever the season, God has something very special planned for all of us.
Choir Dinner: September 2. Bring a friend at 6pm and be a part of something special in a new season.
Choir Begins: September 9 at 6:30.
Looking forward to every season with God by our side!
Seasons of the Soul by Greer/Dawson
Seasons of the soul
Come like seasons of the year
They quickly come and go
Leaving only memories here
Some are bright with joy
Some are drenched with tears
Relentlessly they roll with heaven as their goal
The seasons of the soul
Sometimes life is Spring
Faith in Christ has been reborn
The heart can't help but sing praises to the risen Lord!
Then Summertime appears
Days of sun and storm
It's time for faith to grow until green turns to gold
The seasons of the soul
And Autumn is the season for harvest
That marvelous reason for gratitude
But uses us just as He promised
To bring forth the crop of remaining fruit
Winter's bitter wind
Ushers in the soul's dark night
Struggles of sin
Chill the heart and dims God's light
But seasons always pass
Like snowy winter white
Relentlessly they roll with heaven as their goal
The seasons of the soul
Relentlessly they roll
But God is in control in every season of the soul
Yours in Christ,
Cameron Sullenberger, Music Director