"Jesus said, 'Let the little children come to me, and do not hinder them, for the kingdom of heaven belongs to such as these. -Matthew 19:14
At Noelridge Christian Church, we strive to offer a variety of fun and educational opportunities for children of all ages. Children's ministries is always growing and changing based on the needs of our congregants. We hope you will find our programs biblically sound, age appropriate, and fun!
If you have any questions about our children's ministries, please feel free to contact one of our Spiritual Growth Coordinators.
Children's Moment (All Children, Sunday's during Worship)
All children are invited to the front of the sanctuary during worship to participate in a fun and relatable object lesson on the day's Scripture verse.
SonShine Time (K-5th Grade, Sunday's during Worship)
Following offertory, this is a time for children ages Kindergarten through Fifth Grade to have more in-depth Sunday School lesson that focuses on the life of Jesus as told in the Gospels. These timeless truths are taught through stories, activities, songs, prayers, games, and discussion.
Praise Builders (K-5th Grade, Wednesday Evenings, 6:00pm – 6:45pm)
Wednesday evening following Food Court, all children ages Kindergarten through Fifth Grad are invited to join us for high energy worship, interactive Bible lessons, take home activities, and a ton of fun! We begin with worship, followed by a media-rich Bible lesson, and end with a fun and highly interactive activity or discussion to reinforce the week's message.
Vacation Bible School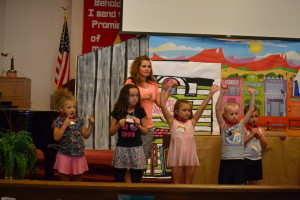 Vacation Bible School is a fun week of learning about Jesus through stories, skits, music, crafts and games. Presented around fun themes like going on a safari, or taking a sea adventure, this summer week is geared for children ages 3 through fifth grade. Children from all throughout the community are invited to Noelridge's Vacation Bible School.
Church Camp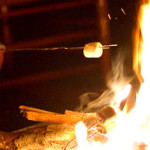 Noelridge encourages and supports our young persons in attending summer camp opportunities at the Christian Conference Center in Newton, Iowa. A number of camps are available for this age group including Pee Wee, Junior, Family and Grandparent camps.