"Jesus said, 'Let the little children come to me, and do not hinder them, for the kingdom of heaven belongs to such as these. -Matthew 19:14
Sunday School for our youngest disciples is more than fun and games.
Sunday School for children in Kindergarten through fifth grade is from 10:30 to 11:30 a.m., following the worship service. Children learn how to apply Bible scriptures to their lives through age-appropriate lessons, music, crafts and games. These little ones also learn about helping others through service projects such as gathering supplies for health kits for other children.
Children's Church
The Sunday sermon message comes to life for children in Kindergarten through third grade during Children's Church. Held during the sermon time, the scripture and message from Rev. Royce's sermon are explained to these children in a lesson and activities that are appropriate to their age level. This gives parents an opportunity to talk more about the day's message with their children.
Third Grade Bible Class
Third graders at Noelridge are presented with youth bibles in a special presentation during Sunday morning worship. The presentation marks the beginning of a four-week "Introduction to the Bible" class held on Wednesday evenings from 6:30 to 7:30 p.m. Parents and guardians join their children for the classes on a discovery of all the books in the old and new testaments.
JYF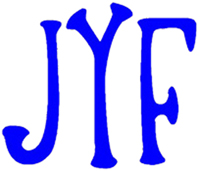 For youth in grades third through fifth, JYF meets Wednesday evenings from 6:30 to 7:30 p.m. in the youth room. The JYF youth group often gathers with the Chi Rho middle school group for lessons, games, fellowship and fun.
Vacation Bible School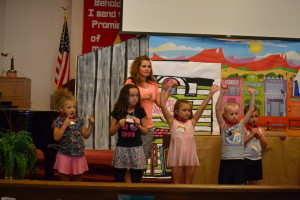 Vacation Bible School is a fun week of learning about Jesus through stories, skits, music, crafts and games. Presented around fun themes like going on a safari, or taking a sea adventure, this summer week is geared for children ages 3 through fifth grade. Children from all throughout the community are invited to Noelridge's Vacation Bible School.
Baptism Class
Accepting Jesus Christ as Lord and Savior of one's life is a momentous step. Our Baptism Class is led by Rev. Royce and held before Easter for young persons who are ready to make this commitment. During this class series, they learn what it means to receive the gift of the Holy Spirit, providing the ability to live as Jesus taught. Upon completion of the class, the youth are invited to make their confessions of faith before the congregation, and then be baptized during Sunday morning worship. Once baptized, the youth can partake in their first communion.
Church Camp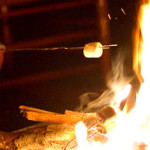 Noelridge encourages and supports our young persons in attending summer camp opportunities at the Christian Conference Center in Newton, Iowa. A number of camps are available for this age group including Pee Wee, Junior, Family and Grandparent camps. Visit the Christian Conference Center website for more information.