"You shall love the Lord your God with all your heart, with all your soul, and with all your strength. And these words which I command you today shall be in your heart. You shall teach them diligently to you children…" -Deuteronomy 6:5-7
Middle School Sunday School (8:45am – 9:30am)
Join the middle school class at 8:45am Sunday mornings! Utilizing David C Cook's Bible-in-Life series, our experienced teachers strive to transform the hearts and minds of this impressionable age group with the dynamic truth of God's Word! Age-appropriate lessons and rich discussion build on spiritual development to form a foundation of faith for life.
Baptism Class
Accepting Jesus Christ as Lord and Savior of one's life is a momentous step. Our Baptism Class is led by Rev. Royce and held before Easter for young persons who are ready to make this commitment. During this class series, they learn what it means to live with Jesus as the head of their lives, and discover the symbolism of baptism and communion. Upon completion of the class, the youth are invited to make their confessions of faith before the congregation, and then be baptized during Sunday morning worship. Once baptized, the youth can partake in their first communion.
Mission Trips
Painting walls. Playing with children in orphanages. Building soccer fields. Presenting worship services. Through Noelridge mission trips, our young people are discovering how they share God's love and His word, and make a difference in poverty-stricken communities around the United States and abroad.
Church Camp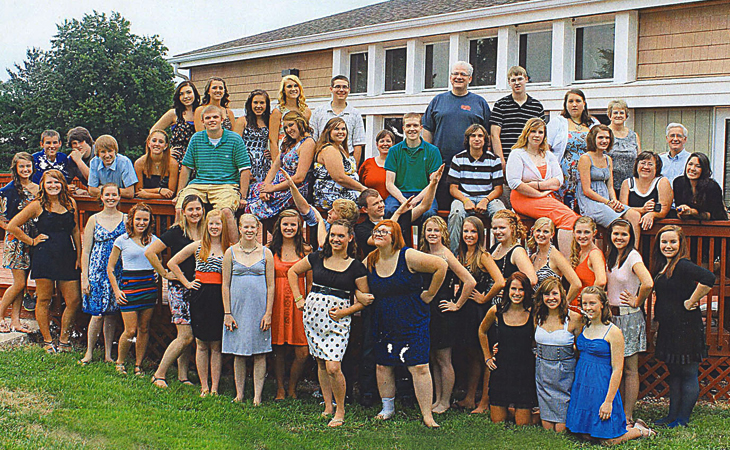 Joining other young Christians from around Iowa at summer camp can be a  spiritually-enriching experience. The Christian Conference Center in Newton, Iowa, offers a variety of camping experiences for this age group including an equestrian camp and a canoe camp. Noelridge not only  supports our youth who participate in these camps, but our adult members serve as camp counselors and volunteer their skills and labor for campground construction and maintenance projects.